Proponiamo soluzioni di B&B, con colazione variegata, genuina con prodotti locali ed inoltre facciamo servizio di pranzo e cena.

Non si accettano animali.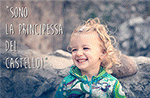 LA TRENTINO GUEST CARD

In omaggio ai nostri clienti, la Trentino Guest Card, con cui potrai godere di numerosi servizi gratuiti e agevolazioni, partecipare a molte iniziative, spostarti con un comodo bus navetta sul territorio, oltre ad usufruire di servizi dedicati alla salute e al benessere.

ENGLISH

We suggest B&B solutions, with varied breakfast, with genuine local products and we also do lunch and dinner service.

Pets are not accepted.

TRENTINO GUEST CARD

Complimentary to our guests we give TRENTINO GUEST CARD, with which to enjoy a host of free service and facilities, participate in many initiatives, and move with a comfortable shuttle bus on the territory, as well as make use of services dedicated to the health and well-being.

GERMAN

Früstück mit echten lokalen Produkten und wir tun auch Mittag und Abendessen.

Haustiere sind nicht willkommen.

TRENTINO GUEST CARD

In freiexemplar für unseren Kunden, die Trentino Guest Card, mit denen Sie viele Stellen und Dienste kostenlos, zahlungserleichterungen, die Teilnahme an vielen Initiativen, navigieren Sie mit dem Shuttle-Bus in der Umgebung, sowie Gebrauch machen von Dienstleistungen für die Gesundheit und des Wohlbefindens entdecken.